« Nebula Award Winners 2010 | Home | Behind The Scenes Of Darth Vader Recording For TomTom »
May 17, 2010
Lost: It's About The Journey, Not The Answers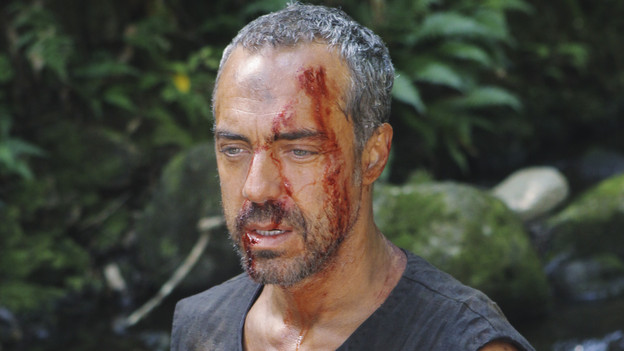 Lost is finally, sadly, coming to the end. I have loved almost every minute of it.
However I'm a little bit worried about other viewer's obsession with answers. S06E15 was unfortunately some kind of response to this, and consequently one of the weakest of any episode of Lost. Instead of leaving the Smoke Monster and Jacob as unexplained mysteries, puppet masters pulling the strings of our heroes, the episode tried to explain everything. Even though the episode itself knew that it couldn't explain everything, a character said (something like) "the more answers I give you the more questions you will ask." Exactly. Sometimes there are no answers.
When I studied physics it seemed that the answer was always just around the corner: you'll cover that in your A levels, you'll do that in your degree. When I finally reached my PhD I realised that there weren't really any answers, there were models that could be used to make predictions, but no definitive truth.
Lost is like that and shouldn't pretend otherwise. The joy of Lost has been following the journey of our heroes, of seeing the changes in Sawyer and Kate and Jack, of seeing them fall in love and self destruct and fight to live, of seeing what could have been in the alternative universe. The joy has been loving those characters and everything they've been through. I don't care about answers, I don't want answers, The Island is a plot device to tell the real story, the human story.
So whilst I enjoyed the story of why The Man In Black so desperately wants to leave The Island, I didn't like the rest of the episode. For the first time it felt like Lost was talking down to us and it was completely necessary.
Hopefully the final two episodes will not wimp out and try and explain everything. But even if they do, the final three episodes don't affect the joy I've had from the other 118. It's about the journey.