« First third of Ragamuffin online | Home | July Ansible online »
July 4, 2007
Doctor Who Companion SPECIAL!
It's No Secret, the Doctor's new companion for 2008, in a drastic lack of imagination, is.... Catherine Tate.
Oh. Is it Better The Devil You Know?
Meanwhile Martha Jones will be in 3 episodes of Torchwood. If you care. They're all just Spinning Around.
In better news, Especially For You, Kylie will appear in the Christmas special, and I Wouldn't Change A Thing. David Tennant, ooh, I Should Be So Lucky. Kylie, I Can't Get You Out Of My Head. I mean, Put Yourself In My Place, go on, you can Confide In Me, now the Word Is Out, If You Were With Me Now, what would you say? And don't give me any of that Je Ne Sais Pas Pourquoi. I wonder what the Kids think?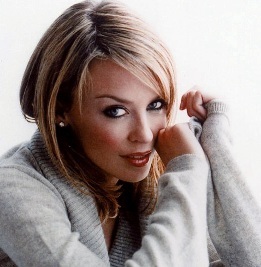 1 TrackBack
Kylie never hit it big here in America as she did overseas, but it looks as if she will be the Doctor's Christmas companion. In other Good News, pretty Freema won't be on the dole just yet, since it looks like she has been  contracted for ... Read More